About Us
Dr. Joel G. Prather, PsyD, LMHC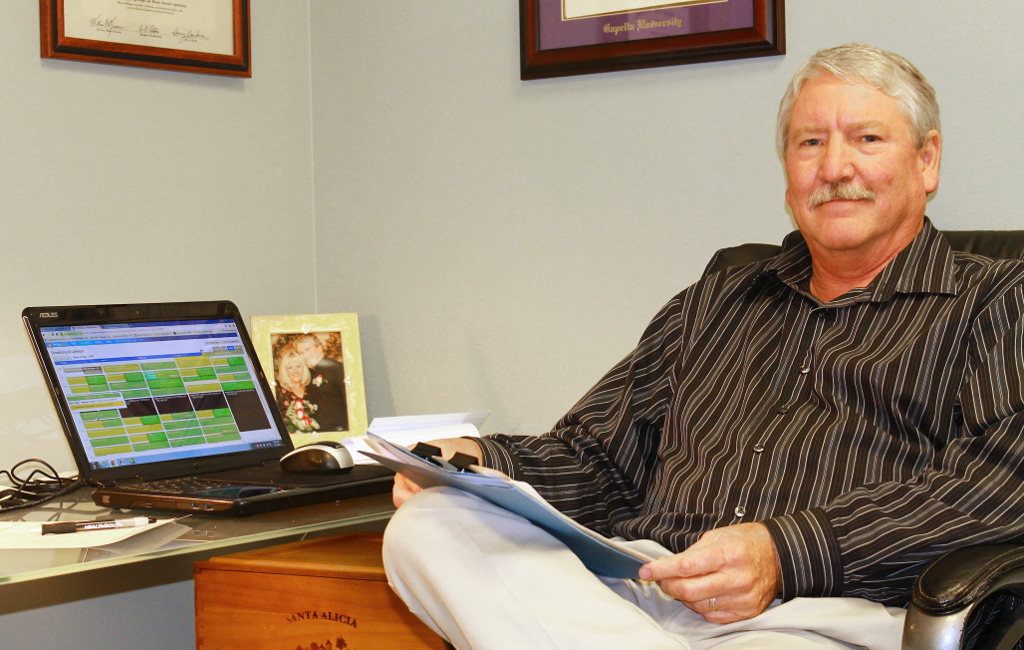 Degrees from Florida State University, Capella University, and California Southern University
Licensed mental health counselor in Florida, MH9104
I have been in the business and corporate world most of my life. Several years ago, I decided to make a change in the direction of my life, turning back to my love of psychology. With a business and psychology background, I feel that I offer an understanding and unique perspective to a variety of problems, particularly due to my life's experiences and my age. I welcome people from all walks of life and am willing to help with most all of life's problems.
My client focus is broad and includes people of all ethnicities, genders, religious orientations, and ages. I also have experience with LGBT issues. I speak both English and German. While my training and experience covers a number of conditions, I specialize in conditions such as ADHD, Substance Abuse, Anxiety/Fear, Depression, Relationship Problems, Loss or Grief, Personality Disorders, Dissociation, Psychosis, PTSD, LGBT and Gender Identity Issues, and Obsessive/Compulsive Disorder.
Brooke McMaken, LMHC
I am a Licensed Mental Health Counselor and have worked at Beach Counseling 2 1/2 years. A transplant from Denver, Colorado, I previously worked at an Intensive Outpatient Program for clients with depression, anxiety, bipolar disorder, post traumatic stress disorder, and borderline personality disorder. My primary focus of treatment is Dialectical Behavioral Therapy - implementing a variety of different skills in order to reduce anxiety, depression, negative thinking and self judgement. I enjoy helping adults and children cope with the variety of struggles life brings, and assisting people in identifying deeper emotions, expressing wants and needs and setting healthy boundaries with others. Specialty areas also include working with families, grief and loss, parenting and adoption. In my free time, I enjoy doing anything outside, especially scuba diving and hiking.
Miles Hass, MS, LCSW
I am a social worker originally from New York City. Prior to joining the Beach Counseling service team, I worked as a primary therapist in a dual diagnosis substance abuse clinic. In this position and throughout my career I have provided care to people from different backgrounds including veterans, law enforcement, first responders, LGBTQ, and people with disabilities. I have experience working with people who suffer from depression, anxiety, trauma, substance abuse, schizophrenia, borderline personality disorder, and bipolar disorder. I provide individual as well as group therapy to couples and families. I specialize in using Mindfulness Therapy, Strength Based Therapy, Cognitive Behavioral Therapy, Art Therapy, 12-step and SMART Recovery, and Motivational Interviewing. My passion is empowering people to reach their full potential and serenity using practical approaches. As a certified personal trainer specializing in functional fitness for nearly two decades, I have witnessed first hand how fitness can improve mental health. I combine my expertise in both mental and physical health to provide a holistic approach to therapy. I see exercise and meditation as medicinal activities that are both synergistic and helpful in reducing stress, depression, and anxiety. My background as a clinician, former competitive powerlifter, visual artist, and strength enthusiast have helped me to see many different approaches to enhancing people's lives.
Health Insurance
We accept the following types of health insurance as of April 1st, 2009
Aetna
Anthem
Beech Street
Behavioral Health Systems
Blue Cross Blue Shield
Cigna
Compsych EAP
Coventry EAP
Deer Oaks EAP
First Health (Now Coventry)
Harmony (Now Wellcare)
Impact EAP
Humana
Magellan EAP
Magellan Behavioral Health
Medicaid
Multiplan
Novanet
PPO USA Network
Prime Health Services
Private Healthcare Systems (see Multiplan)
Tricard Standard
Tricare Prime (Still in approval process)
United Behavioral
Value Options