About Us
Dr. Joel G. Prather, PsyD, LMHC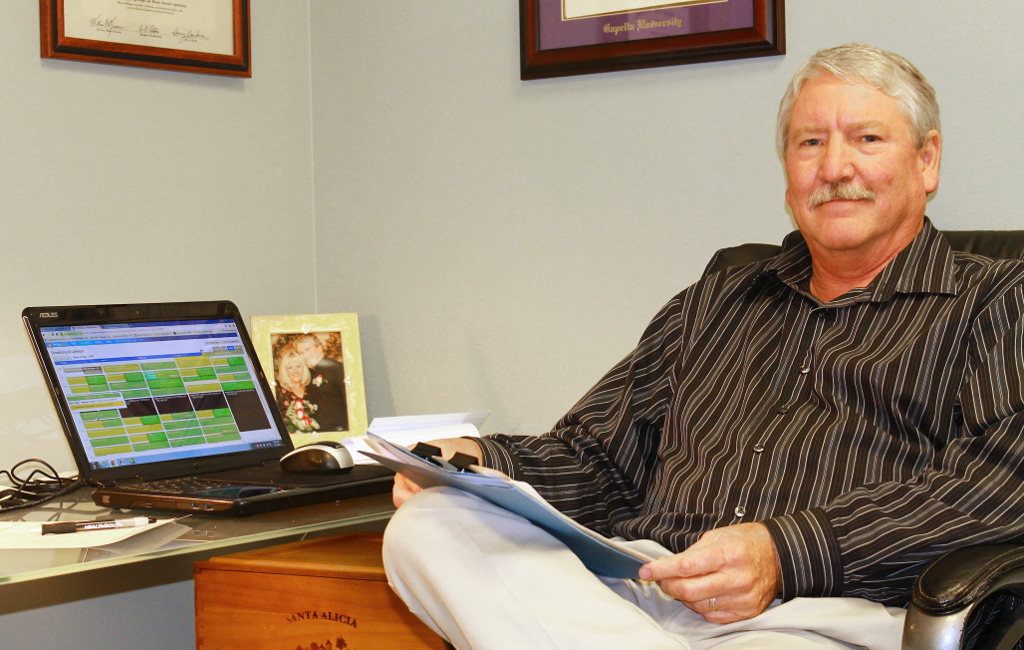 Degrees from Florida State University, Capella University, and California Southern University
Licensed mental health counselor in Florida, MH9104
I have been in the business and corporate world most of my life. Several years ago, I decided to make a change in the direction of my life, turning back to my love of psychology. With a business and psychology background, I feel that I offer an understanding and unique perspective to a variety of problems, particularly due to my life's experiences and my age. I welcome people from all walks of life and am willing to help with most all of life's problems.
My client focus is broad and includes people of all ethnicities, genders, religious orientations, and ages. I also have experience with LGBT issues. I speak both English and German. While my training and experience covers a number of conditions, I specialize in conditions such as ADHD, Substance Abuse, Anxiety/Fear, Depression, Relationship Problems, Loss or Grief, Personality Disorders, Dissociation, Psychosis, PTSD, LGBT and Gender Identity Issues, and Obsessive/Compulsive Disorder.
Cara Wheeler, PsyD, Licensed Psychologist
As a licensed psychologist my goal is to provide you with the best care possible. I often partner with other medical and mental health providers in the community to ensure your needs are met. Apart from my extensive education, I have experience working with patients in various settings: outpatient, partial hospitalization, and residential care. Across these settings I have had the privilege of working with people of all ages and from diverse backgrounds. I specialize in treating depression, anxiety, eating disorders, women's issues, and spirituality problems, but treat a wide variety of other mental health challenges. I understand it is difficult to seek mental health care because the mental pain and anguish humanity suffers often takes the back seat to the demands of daily life. So, when you come into my office I honor the time that you have set aside time to work towards wholeness and wellness. I aim at providing a friendly and comfortable atmosphere for therapy. My hope is that you become able to pursue your goals without the heaviness of mental health distress fogging your path.
The Counseling Process
Have you ever been to counseling? If not, you may think that you will come in, lay on a couch in a dimly lit room, and reveal your life's secrets while a stranger sits behind you, scribbling on a note pad and saying nothing. This is simply not the case, especially in my office. We sit face-to-face, with no desk between us, and can carry on conversations that may directly or indirectly help you with your problems. My clients are helped to feel comfortable, calm and relaxed as possible.
If it's felt that medication would be helpful in your case, you will be referred to your family physician or a psychiatrist for medication management. Likewise, if there is a change that your condition is due to a physical problem, I will refer you to your family physician for medical assistance. If you do not have a family physician, I will provide you with a list of physicians and my assistant can help you to make an appointment.
Brooke McMaken, LMHC
I am a Licensed Mental Health Counselor and have worked at Beach Counseling 2 1/2 years. A transplant from Denver, Colorado, I previously worked at an Intensive Outpatient Program for clients with depression, anxiety, bipolar disorder, post traumatic stress disorder, and borderline personality disorder. My primary focus of treatment is Dialectical Behavioral Therapy - implementing a variety of different skills in order to reduce anxiety, depression, negative thinking and self judgement. I enjoy helping adults and children cope with the variety of struggles life brings, and assisting people in identifying deeper emotions, expressing wants and needs and setting healthy boundaries with others. Specialty areas also include working with families, grief and loss, parenting and adoption. In my free time, I enjoy doing anything outside, especially scuba diving and hiking.
Cassie Allen, MBA, MSW, LCSW #SW12794
I come from a business background, but have had a lifelong passion for learning about and applying psychology to everyday problems. This interest compelled me to seek new degree and career in the field. I am so glad I did! My skills and temperament are perfect for the work I do and the way I work. Good for me and great for my clients.
When asked who I like to work with and who makes a good fit for my style of counseling, I often reply this way: Are you worn out? Are you losing hope? Do you need someone in your corner? If so, you are probably feeling exhausted and overwhelmed, maybe even despairing. I work with adults who are seeking relief from these distressing emotions, and from sleepless nights, endless worry, isolation, and mood swings.
I have specialty training in trauma such as sexual assault, childhood abuse, and combat-related trauma. I also specialize in self-esteem issues which are highly linked to traumatic backgrounds. I use evidence-based, cognitive-behavioral therapies involving body, mind, and spirit for a whole-person integrated approach to wellness. My clients tell me I build rapport quickly, providing for efficient and effective goals attainment in therapy. My style is both empathetic and direct, which teaches my clients to find balance between being too hard on themselves or letting themselves off too easily, getting stuck in the status quo. If that is you, please take good care of yourself and start your healing process. You're worth it.
Melissa Smith, LCSW
Life can be stressful, overwhelming. Why go through it alone? My passion is helping those in need and supporting people in finding their best self. I am a Licensed Clinical Social Worker and have been working in the Bay County area for 10 years. I earned my Master's degree in Social Work at Florida State University and my bachelor's degree in Social Work at the University of California of PA. My experience includes mental health, domestic violence, substance abuse and child welfare. As a counselor, I understand that no single approach works for everyone which is why I practice an eclectic variety of therapy methods based on the individual needs of my patients. Therapy is different things to different people. For some, learning specific coping tools is most effective while others are looking for a safe, confidential place to explore their inner most worries or problems. As your counselor, I will meet you where you are. What this means is that I provide patient centered counseling services and will help you find the most effective way to explore what you are going through. I help my patients, who include children, teenagers and adults that are experiencing depression, anxiety, bipolar disorder, stress, sleep problems, low self esteem, relationship issues and more. If you are unsure of whether or not counseling would help you, I encourage you to give it a try. I believe everyone benefits from having someone unbiased and non judgmental in their corner.
Erin Keip-Strausbaugh, LMHC
I have a calm, patient approach to therapy with all patients. This approach is especially helpful for patients who have experienced trauma, abuse, neglect, domestic violence, or who are recognizing a potential substance abuse problem. I have been working in the mental health field in various capacities, such as outpatient, inpatient, prisons, juvenile facilities, crisis interventions, schools, in-home, and in foster homes for 15 years. I provide services to children, adolescents, and adults. I understand the importance of cultural differences and understanding, and I believe in working with each patient within their own goals of improvement rather than my own personal agenda. I use a combination of modalities such as CBT, Motivational Interviewing, RLT, Mindfulness, and Adlerian. I also support the usage of evidence-based treatment. I encourage patients to be open to a holistic approach in improving his or her overall well-being.
Health Insurance
We accept the following types of health insurance as of April 1st, 2009
Aetna
Anthem
Beech Street
Behavioral Health Systems
Blue Cross Blue Shield
Cigna
Compsych EAP
Coventry EAP
Deer Oaks EAP
First Health (Now Coventry)
Harmony (Now Wellcare)
Impact EAP
Humana
Magellan EAP
Magellan Behavioral Health
Medicaid
Multiplan
Novanet
PPO USA Network
Prime Health Services
Private Healthcare Systems (see Multiplan)
Tricard Standard
Tricare Prime (Still in approval process)
United Behavioral
Value Options